2010-2011 CX-9 has experienced issues with its braking system, presenting a serious safety hazard to drivers. While Bluetooth connectivity is great for convenience, when keeping safe on the roads, no feature is more important than brakes that work properly. Teenage drivers should be extra aware of ensuring their car's brakes are functioning correctly before they get behind the wheel.
📢Read also: Mazda Cx-5 Oil Pressure Warning Light
The Brake Symptoms | Mazda Cx-9 Brake Booster Recall
CX-9 owners, especially those in hotter climates, have been experiencing brake problems, including a possible loss of power assist, sudden loss of braking ability with super spongy pedals, and an odd hissing noise coming from the pedal area.
In February 2014, the US government investigated these issues due to reports of a faulty brake booster on some CX-9 vehicles.
When driving in hot climates, CX-9 owners must be aware of potential signs such as decreased power assist or unusual noises that could indicate a brake problem so they can take appropriate steps for repair or replacement if necessary.
💥See also: Mazda Cx-9 Years To Avoid
The Brake Investigation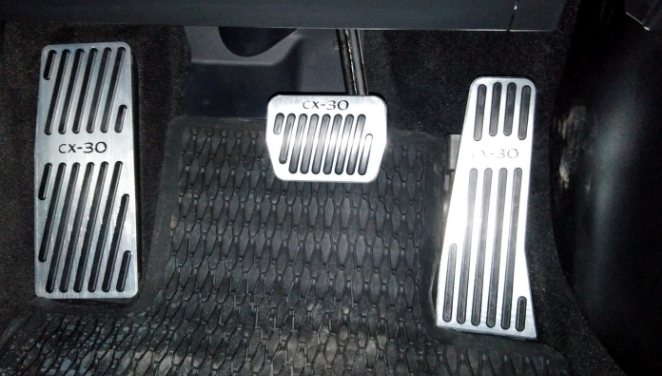 The National Highway Traffic Safety Administration (NHTSA) launched an investigation into the braking system of 62,000 the model year 2010-2011 CX-9 vehicles. Upon further inspection, Mazda identified a materials issue in the brake booster diaphragms, causing noise, degraded performance, and spongy response from the pedal when initially pressed. The problem was caused by wear of the mold used during its formation, resulting in tears near the outer seal that allowed leakage from one side to another. To resolve this issue, Mazda extended their warranty with details as follows:
Coverage for parts and labor necessary to replace defective components;
A "lifetime" repair option if drivers choose to keep their vehicle;
An enhanced reimbursement policy if drivers had already paid out-of-pocket expenses related to repairs and
Reimbursement on rental cars while repairs are being made or if customers prefer not to drive their vehicles until they can be fixed properly.
This decision satisfied NHTSA, who closed their investigation in July 2014 due to Mazda's resolution efforts..
Important Implications
An investigation by the government into braking issues in the 2010 and 2011 model years of the CX-9 led to a special service program launched by Mazda in 2014, which extended warranties for certain vehicles.
Brake booster failure can cause the brakes on a CX-9 to feel spongy and result in longer stopping distances for drivers.
Mazda created a special service program that extends warranties for select CX-9s from 2010 to 2011 model year production dates to address this issue.
The Extended Brake Warranty
Mazda recently announced a special service program extending the warranty coverage on brake repairs. Mazda vehicle owners who received repairs between 03/31/2014 and 03/31/2015 will have unlimited time and mileage for their warranty coverage. For brakes repaired after 03/31/2015, owners can accept an extended warranty of up to 7 years or 90,000 miles. Those with any questions regarding this policy should call Mazda at 800-222-5500.
💥See also: Mazda Tribute Years To Avoid
To ensure you receive the most comprehensive warranty:
Get brakes repaired before March 31st, 2015
Contact Mazda at 800-222-5500 with any questions
FAQs About Mazda Cx-9 Brake Booster Recall
What does a failed brake booster do?
With a failing brake booster, force amplification from one's foot diminishes. This results in increased effort required to engage the brake pedal. Due to this decreased force on the master cylinder, hydraulic pressure in the brake fluid decreases as well, ultimately making it more challenging to apply brakes effectively.
What is the recall on the Mazda CX 9 2013?
The CX-9 vehicles, manufactured by Mazda North American Operations between October 24, 2006, and December 28, 2013, are being recalled due to potential corrosion of front suspension ball joints caused by water infiltration into the fitting.
Does a Mazda 3 have a brake booster?
The Mazda 3's power brake booster is integral to the vehicle's braking system, working in tandem with the brake master cylinder. Utilizing engine vacuum amplifies the force applied when engaging the brakes, resulting in a smoother and more effortless stopping experience for drivers. This innovative feature reduces the effort required to fully depress the brake pedal, allowing maximum braking pressure to be achieved effortlessly. It is a vital element that enhances both safety and efficiency on the road for Mazda 3 owners.