If you see the Nissan Forward Emergency Braking Warning light and it's here to tell you there is a potential issue with your car's brakes. While this may be alarming initially, there is no need to panic. This blog post will explain what this warning light means and what you should do if you see it pop up on your dash.
Read also: Forward Emergency Braking System Warning Light
What is the Nissan Forward Emergency Braking Warning Light?
The Nissan Forward Emergency Braking Warning Light is a visual indicator that warns the driver of an impending forward collision. The light will illuminate when the system detects an object in front of the vehicle and determines that a collision is likely. The driver will then be alerted to take evasive action to avoid the collision.
The Nissan Forward Emergency Braking Warning Light is a part of the Nissan Safety Shield technologies which are designed to protect occupants and pedestrians alike. This system uses sensors to detect potential hazards on the road and can automatically apply the brakes if necessary. The light is just one of the ways that this system alerts drivers to imminent danger.
Read also: Rear Automatic Braking Warning Light
What Does It Mean When the Nissan FEB Warning Light Is On?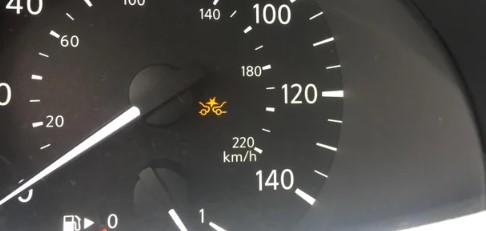 If the Nissan Forward Emergency Braking Warning Light is on, the system has been turned off and is no longer operational. This light usually comes on when the vehicle starts and should turn off within a few seconds. If the light remains on, it indicates a problem with the system, and it should be taken to a dealer or qualified repair shop for diagnosis and repair.
Suggested article: Nissan Qashqai Forward Emergency Braking Warning Light
What to Do If the Nissan FEB Warning Light Comes On?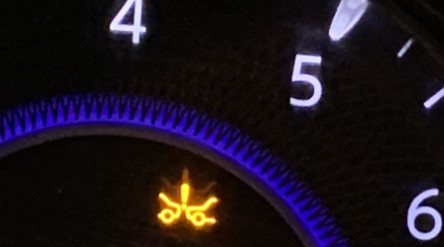 If the Nissan FEB warning light comes on, it is essential to take immediate action. First, you should pull over to the side of the road and turn on your hazard lights. Once you are safely off the road, you should call a tow truck or Nissan dealer to tow your vehicle to the nearest service center. Do not attempt to drive your car if the FEB warning light is on, as it could lead to further damage or an accident.
How To Respond to Nissan FEB Warning Light?

If your Nissan is equipped with Forward Emergency Braking (FEB), it will have a warning light on the dash to indicate when the system is active. If this warning light comes on, the system has detected a potential collision ahead and activated the brakes to help avoid or mitigate the impact.
If you see this warning light, it is essential to take immediate action to avoid a collision. First, check your speed and distance from the vehicle ahead of you. If you are too close or going too fast, ease off the accelerator and allow more space between you and the car in front of you. If necessary, apply the brakes lightly to slow down further.
Once you have verified that you are no longer in danger of colliding with the car ahead of you, continue to drive usually. The FEB system will automatically deactivate itself after a short period.
🎯Suggested article: Nissan Pathfinder Years To Avoid
If you see the Nissan forward emergency braking warning light, there is an issue with the system that needs to be serviced. This light should not be ignored, as it could mean the difference between a safe stop and a collision. If you're unsure of what to do, take your car to a certified Nissan dealer or service center, and they can help you.
FAQs About Nissan Forward Emergency Braking Warning Light
What does the automatic emergency braking system warning light mean?
The Forward Emergency Braking system warning light has been an issue for the car owner since purchasing their vehicle. The light indicates that the sensor is not functioning correctly, and the emergency braking system will not activate, meaning cruise control can't be used until this fault has been addressed. It is important to rectify any potential issues with a vehicle's safety features as soon as possible to ensure optimum safety on the road.
How do I turn off forward emergency braking?
Drivers needing to turn off the PFCW system can do so by pressing the menu button on their Control Panel and selecting Driver Assistance. From there, they should choose the Emergency Assist Key and then touch the Forward Emergency Braking key to turn off the system. This will ensure that drivers have complete control of their vehicles again, allowing them to drive safely and confidently.
What is Nissan forward emergency braking?
The technology is designed to assist drivers in avoiding collisions. Suppose the system detects a risk of the vehicle colliding with another car or pedestrian. In that case, it will alert the driver through visual and audio cues and apply light automatic braking. This serves to prompt the driver to take action, which may prevent a possible collision from occurring.
Where is the forward emergency braking sensor on a Nissan?
The Intelligent Forward Collision Warning system utilizes a radar sensor behind the lower grille below the front bumper to accurately measure the distance between itself and another vehicle in its lane. This system is designed for use at speeds above 4.8 km/h, allowing drivers to benefit from this enhanced safety feature while on the road.
Why does my car say the emergency brake is on when it's not?
When the brake system warning light is illuminated, it usually indicates that the parking brake has been engaged. If this light remains on even after disengaging the parking brake, having your brakes inspected and serviced as soon as possible is highly recommended.
Where is the AEB sensor located?
An AEB system typically features a radar sensor on the vehicle's front. This device detects objects and measures the distance between them and other cars in front, helping to prevent collisions by adjusting speed accordingly.