Finding a reputable car detail shop in Houston can be daunting, but with the proper research and resources, one can easily find the best services available in the area. Professional detail shops pride themselves on their work and strive to deliver an excellent customer experience daily. These detail shops make sure that no particle of dirt or debris is left behind after they have completed their work, so you know your car will look as good as new. We have extensively researched to compile a list of some of the best car detailing shops in Houston for you to choose from.
Read also: 6 Best Car Detailing Shops in Charlotte
1. Fresh Start Mobile Detailing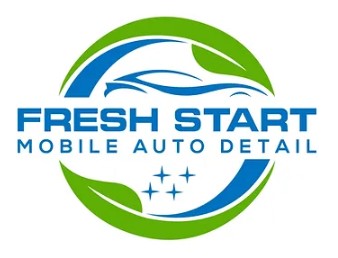 Fresh Start Mobile Detailing is widely regarded as one of Houston's best car detail shops. This is due to their commitment to quality work and customer satisfaction. They are passionate about auto detailing, believing that 90% of the job relies on technique rather than products alone. As such, they have tested multiple products until settling on those that offer the best results.
In addition to offering high-quality services at reasonable prices, Fresh Start Mobile Detailing also provides a convenient mobile service option that allows customers to get their vehicles detailed without leaving home. For further proof of their skill level and quality workmanship, prospective customers are encouraged to visit Fresh Start's Instagram page for examples of recent projects completed by the team.
What Customers Are Saying
Fresh Start Mobile Detailing has been widely praised by its customers for its professionalism and service quality. Reports are that it is straightforward to book with them and that vehicles look brand new upon completion. Finding a negative review about this company is almost impossible as the consensus appears to be one of satisfaction.
2. Spotless Car Spa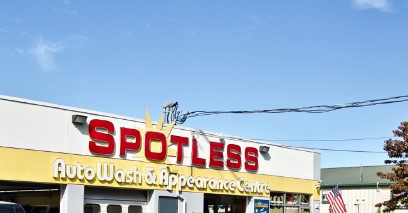 Spotless Car Spa is one of Houston's best car detail shops, offering an unbeatable 100% satisfaction guarantee. Unlike other services, Spotless Car Spa will walk customers through every step of their work to ensure expectations have been met. Customer satisfaction is paramount at this service; they are meticulous when cleaning and detailing cars regardless of make or model. Besides great packages at excellent prices, additional options are available for a great price too! Luxury car owners trust Spotless Car Spa with their vehicles – as evidenced by the many positive reviews on their Instagram page.
What Customers Are Saying
Customers have praised Spotless Car Spa for their attention to detail when servicing each vehicle. The owner has been noted for his pleasant demeanor and thorough inspections of cars before returning them to customers. These traits have helped create a steady base of returning customers, the highest form of endorsement in the industry.
3. Washd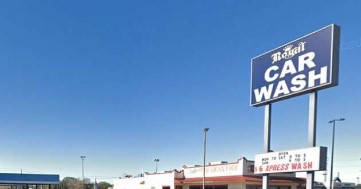 Washd is the perfect choice for an affordable car detailing option. It's eco-friendly products, and minimal water usage makes it a great alternative to ensure that neither the environment nor your vehicle suffers due to harsh chemicals. In addition, Washd offers an innovative and convenient service with same-day appointment scheduling and payments via phone, so you don't even need to leave your house to have your car cleaned. Furthermore, their services are incredibly cheap when compared to other detailing shops. For more information on how Washd can help your vehicle look its best again, look at their Instagram page!
What Customers Are Saying
Customers of Washd Mobile Detailing have been delighted with the service they received. They say that Isaiah, the owner, was easy to work with and went the extra mile to ensure their satisfaction. Customers report that he was professional and took his time in detailing their cars. All customers who experienced Washd's mobile detailing highly recommend it for its quality results and customer service.
4. Mobile Auto Detailing Houston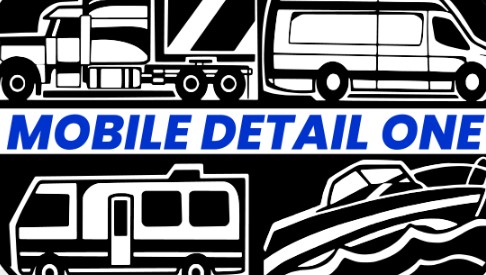 Mobile Auto Detailing Houston promises that your car will receive the best care. Their services include premium products on every surface of your vehicle for a spotless finish. They have multiple interior and exterior packages that are well worth the money. Customers can view their Instagram page to understand why they were chosen as one of the top detail shops in Houston.
Owner Zach had a lifelong passion for detailing, which began in his childhood when he spent hours researching and learning about it and looking for the best products. This knowledge is reflected in their superior workmanship and quality assurance practices backed by excellent customer service ratings from satisfied customers who have used Mobile Auto Detailing Houston's services.
What Customers Are Saying
Zach and Mobile Auto Detailing Houston have had nothing but customer reviews. They are delighted with the quality of the detailing job done by Zach, which was completed without using any oily or greasy dressings. Customers attest to Zach's skill as a master of his craft, awarding him high praise and recommending his services highly.
5. Brio Hand Car Wash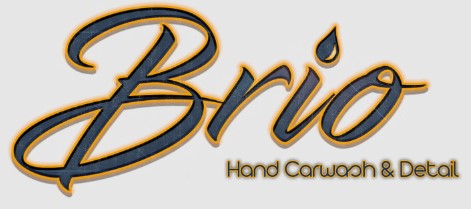 Brio Hand Car Wash is dedicated to delivering the best hand wash, detail, and customer service experience. Their technicians are trained to the highest standard, and their values ensure that each car leaves in pristine condition. Brio Hand Car Wash offers a variety of packages, from essential to executive detail packages. These services provide customers with quality results at an affordable cost. Brio Hand Car Wash commits to excellence through its Instagram page, showcasing amazing before and after images of customers' cars. With such attention to detail and great value for money, it's no wonder why so many people choose Brio Hand Car Wash for their washing needs.
What Customers Are Saying
Brio Hand Car Wash & Detail customers have consistently reported positive experiences with the service. Friendly staff are said to go out of their way to ensure that each customer is taken care of, and those who opted for a basic package were reportedly delighted by the spotless result they received.
6. 713 Steam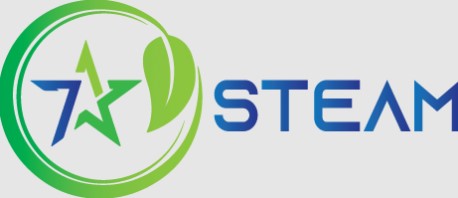 713 Steam is an eco-friendly detailing service that goes beyond traditional benefits to ensure customer satisfaction and convenience. Their non-toxic, biodegradable cleaning products will leave your vehicle clean and looking new.
In addition to their comprehensive eco-friendly detail options, 713 Steam offers several unique services, such as Carnauba Polish & Protectant and Rain-X Window Treatment, that will add a special touch of shine for a surprisingly affordable price. Customers can rest assured knowing that 713 Steam's commitment to sustainability extends beyond the environment and into their services—as evidenced by the glowing reviews on their Instagram page.
What Customers Are Saying
713 Steam has won the satisfaction of its customers, with many expressing positive feedback about the services provided. Customers have praised 713 Steam for their professional attitude and outstanding detailing job. The quality of service keeps customers coming back to 713 Steam, with more than a few recommending them enthusiastically to others.
FAQs About 6 Best Car Detailing Shops in Houston
How much does it cost to detail a car in Houston?
Car detailing prices in Texas vary significantly from city to city. In Houston, low-end car detailing starts at $95, while the higher-priced option is around $125. Killeen has a lower range of pricing for car detailing, with the lowest at $75 and topping out at around $100. Lewisville's car detailing costs start at an even higher rate of $225 but only reach as high as $250 for the most expensive service available. Finally, Pearland offers services ranging from a low price point of $149 to a maximum cost of $200 for its highest-tier services.
What is the best car detailing brand?
Regarding car detailing, Miami Herald has identified the top five brands for 2023. ADAM'S POLISHES Car Detailing Kit is considered the best overall, with an impressive combination of quality and value. Chemical Guys Car Detailing Kit offers superior performance and delivers excellent results for those seeking a more high-end solution. Meguiar's Car Detailing kit provides comprehensive detail care in one kit, making it highly versatile. Those on the go may prefer THINKWORK Car Detailing Kit, the most portable option. Finally, Armor All Car Detailing Kit offers good value for money and should be considered when researching options.
What is the best professional car detailing products?
There are a few options for the best professional car detailing products. CarGuys Detailer All-Purpose Cleaner, CG Complete Detailer Kit, Chemical Guys Detailing Goods, IPELY Clay Bar Detailing Wash, and SHINE ARMOR Ceramic Coating Detailing Sealant are all excellent choices when it comes to high-quality car detailing products. These items offer superior cleaning performance and long-lasting protection against the elements. No matter what your needs may be for professional car detailing supplies, these five products will provide an unparalleled experience in terms of both quality and cost-effectiveness.
Is professional detailing worth it?
Regular car detailing can help maintain and even increase a car's value and provide the owner with a sense of satisfaction. Detailing will remove dirt and debris from interior and exterior surfaces that may not be visible but are still potentially damaging. It also helps protect against premature aging of paint and other characters by protecting them from environmental elements. In addition, quality detail work can help identify potential issues before they become significant repair costs.