Yale forklifts are a great way to move large materials and goods safely and efficiently. But, like all machines, there are some risks associated with operating them. This is why it's essential to know how to use Yale forklift warning lights to ensure your safety and the safety of those around you. In this post, we will explore the different warning lights, their meanings, and some tips for correctly using them. Read on to learn more about Yale forklift warning lights!
See also: Forklift Warning Lights Meanings
Yale Forklift Warning Lights and Color Identification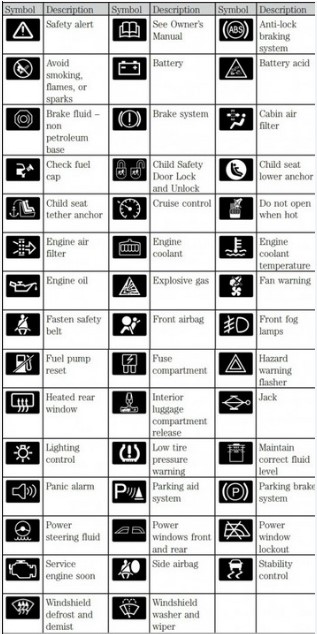 Yale forklifts have various warning lights that help operators identify potential issues. Here is a guide to the meaning of each light and its corresponding colors:
Red Lights: A red light on the Yale forklift indicates that the machine is not ready to be used. This could be due to various reasons, such as low battery power, an error code, or required maintenance. If you see a red light, consult your operator's manual for troubleshooting steps.
Yellow Lights: A yellow light on the Yale forklift means a cautionary issue needs to be addressed. This could be as simple as the machine being overloaded or indicate a more severe problem like hydraulic fluid leakage. If you see a yellow light, safely stop using the device and consult your operator's manual or a qualified technician.
Green Lights: The meaning of green lights varies depending on your Yale forklift model. In some cases, green indicates that the machine is ready to use. However, other models may use green lights to show different functions, like traveling in reverse or activating the horn. Consult your operator's manual for specific information about the meaning of green lights on your model Yale forklift.
See also: Forklift Warning Lights Meanings
What are the Most Common Yale Forklift Warning Lights, and what do They mean?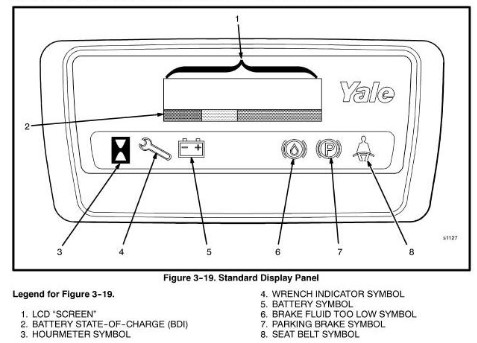 There are three standard Yale forklift warning lights: the battery charge light, the hydraulic oil temperature light, and the engine oil pressure light.
Battery Discharge Light: This indicates that the battery is discharging and needs charging.
Low Hydraulic Fluid Level Warning Light: Hydraulic fluid levels are low and need to be refilled.
Low Fuel Warning Light: Warns of an insufficient fuel level in the tank, which can cause operational problems if not addressed quickly.
Overheat Warning Light: Alerts operator when temperatures exceed safe operating parameters, requiring immediate action to prevent damage or equipment failure due to excessive heat buildup within components such as engines or motors.
Brake Malfunction/Faulty Brake Pedal Warning Light: Notifies operator of a brake malfunction, which could lead to unsafe operation if not corrected immediately.
See also: Yale Forklift Warning Light Symbols
How to Use Yale Forklift Warning Lights and Symbols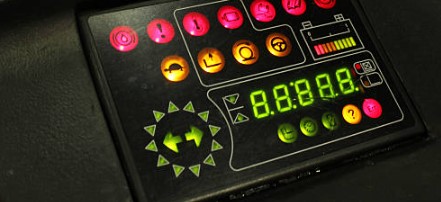 Many different Yale forklift warning lights and symbols can be displayed on the instrument panel of your forklift. These warning lights and symbols indicate various system faults or operator errors. It is essential to be familiar with the meaning of these multiple warnings to address any issues that may arise adequately.
The following is a list of some of the most common Yale forklift warning lights and symbols, along with a brief description of what each one indicates:
Low Battery Warning Light – This light will come on with low battery voltage. You must charge the battery immediately to prevent the forklift from losing power.
Fork Positioning Error Light – This light will come on if the forks are not correctly positioned. You will need to adjust the forks before continuing operation.
Drive Motor Overheating Light – This light will come on if the drive motor is overheating. You must stop operating the forklift and allow the engine to cool down before continuing.
Lift Cylinder Pressure Switch Open Light – This light will come on if there is an issue with the lift cylinders. Before continuing operation, you will need to check the cylinders for leaks or other damage.
⚡️ Another article: How To Easily Fix An Overfilled Gas Tank
What Causes the Yale Forklift Warning Lights on?

The Yale forklift warning lights are designed to alert the operator that a potential problem or fault has been detected in the machine. Common causes for these warning lights include low fuel levels, hydraulic system issues, and warnings related to brake systems. Suppose any of these indicators light up while driving the forklift. In that case, taking precautionary measures and shut off power immediately is essential, as further operation can cause more damage or injury. Additionally, operators should make sure they have read and understand all safety signs before using a Yale forklift so they know what actions should be taken if any of these warning lights appear during use.
💥See also: 8 Steps How to Reset a Mass Air Flow Sensor?
Pros & Cons of Yale Forklift Vehicles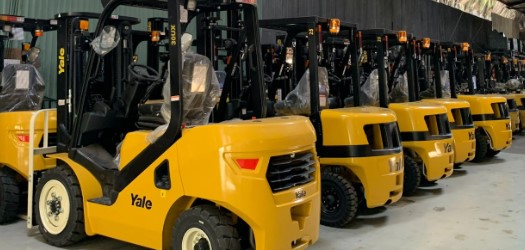 Yale Forklift vehicles have many advantages, making them a good choice for many applications. Some of the benefits of Yale Forklifts include the following:
Yale Forklifts are known for their durability and longevity.
Yale Forklifts are available in a variety of models to suit different needs.
Yale Forklifts offer good value for money.
However, there are also some disadvantages to using Yale Forklifts, which include:
Yale Forklifts can be challenging to operate and may require training.
Yale Forklifts may not be suitable for all applications.
Yale forklift warning lights ensure a safe and secure environment for operators working in challenging environments. Following the steps outlined in this article, you should understand how to use Yale forklift warning lights correctly and take action when necessary. It's important to always adhere to safety procedures when operating any heavy machinery. With proper training, operators can stay informed and ensure they are doing their part to minimize job site accidents.
🚨You may be interested in: How To Turn Off Dashboard Warning Lights
FAQs About Yale Forklift Warning Lights
What do the lights on a forklift mean?
Forklift safety lights project an intense beam of light on the floor in front, behind, or to the side. The bright light spot is designed to alert pedestrians of any approaching forklifts and from which direction it is coming. This helps ensure a safe working environment for everyone present.
What does an exclamation point mean on a forklift?
If the engine symbol on a forklift displays an exclamation point, it is recommended to stop the engine and get an inspection right away. This indicates a severe problem that needs to be addressed without delay. Even if the forklift appears to be operable, examining the engine as soon as possible would still be prudent.
What is a forklift danger zone warning light?
This Red Zone Warning Light ensures pedestrians stay safe from the forklift. Displaying a bright red line on the floor near the forklift creates an area off-limits to pedestrians. This zone can also be referred to as a HALO zone and can easily be adjusted according to desired distance requirements.
What is the oil symbol on a forklift?
The oil pressure gauge and light indicate the internal oil pressure within the engine. Should either one of these components show any irregularities, the forklift operation must be ceased immediately.